Day & Overnight Marine Science Field Trips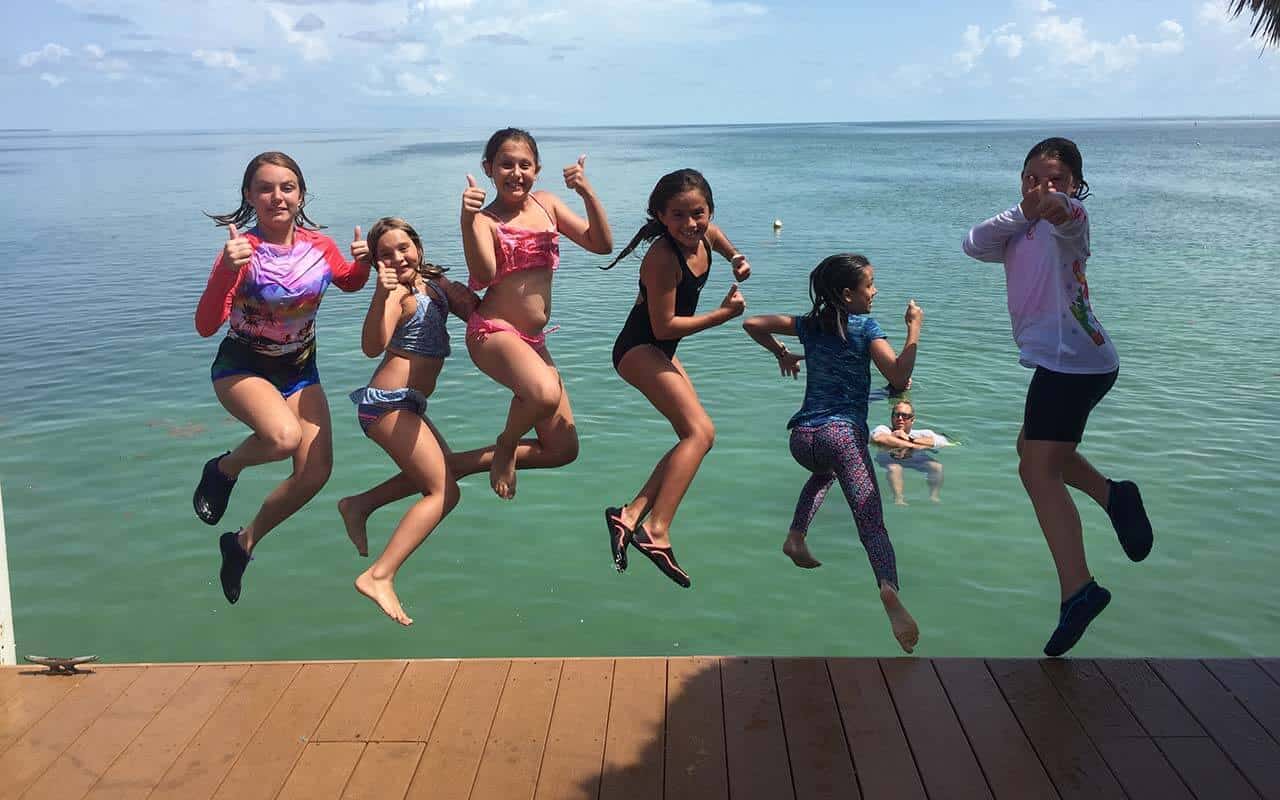 PKFMSC offers a variety of marine programs, giving your students a solid and multi-faceted understanding of the marine world around them. Our programs provide everyone with a unique learning experience, captivating not only the students but teachers as well!
Each trip includes a snorkel adventure aboard a 35-foot catamaran to the third-largest barrier coral reef system in the world, Sombrero Reef. Through creative programs and activities, all participants experience an environment that works for their individual learning styles making a stay on Pigeon Key a lifetime memory! Our most popular all-inclusive 3 days, 2-night marine science field trips start at just $540 per person.
Nestled in the heart of the Florida Keys, accessible by boat and the Pigeon Key train, Pigeon Key operates a Marine Science Center (PKFMSC) on its private five-acre island. The center gravitates towards hands-on learning, turning the island and surrounding ecosystem into the classroom.
Students are provided with a pivotal, one-of-a-kind experience that is invaluable to them for the rest of their lives. PKFMSC only hosts one group at a time, allowing for an individualized experience targeted at your specific curriculum requirements.
For over 20 years, PKFMSC has provided private, customized programs to more than 30,000 participants from more than 1,000 schools throughout the United States. Programs are tailored for all ages—elementary school to postgraduate—and are designed and endorsed by some of the most respected marine scientists in the United States.