There has been a lot going on here at Pigeon Key over the last few months with one of the biggest developments being the island is now officially connected to the main power grid that runs throughout the Florida Keys.
Pigeon Key is and will continue to be primarily powered through solar energy collected via the large solar array on the south side of the island. However, the powerline is now our secondary source of power as opposed to the previously used diesel generators. The change will help maximize the future potential of Pigeon Key as well as assist in our mission to be an environmentally sustainable facility.
This addition has been 100 years in the making, beginning with Henry Flagler arranging to have generators brought to Pigeon Key. These original diesel generators were used to provide power to the tent-style housing used by the workers who were building the Key West Extension of the Florida East Coast Railway.
To usher in this historical event, the Pigeon Key Foundation hosted a gathering for celebrating the powerline extension as well as everyone who has been integral in getting the island connected to the electrical grid. There were speeches from various members of the board for Pigeon Key as well as from Executive Director of Pigeon Key, Kelly McKinnon. At sunset, the switch was thrown and the dock on the island lit up, marking a new chapter for Pigeon Key. For more information, check out the Weekly article, PIGEON KEY UPGRADES – COMBINING SOLAR & MAINLAND POWER TO EXPAND ISLAND EVENTS,  written by Anthony Guntert.
The Pigeon Key Foundation would like to acknowledge and thank Cekra INC, Arlington Electric, Florida Keys Electric Cooperative, First State Bank, Florida Department of Transportation, Monroe County Tourist Development Council, and Monroe County for making this project possible.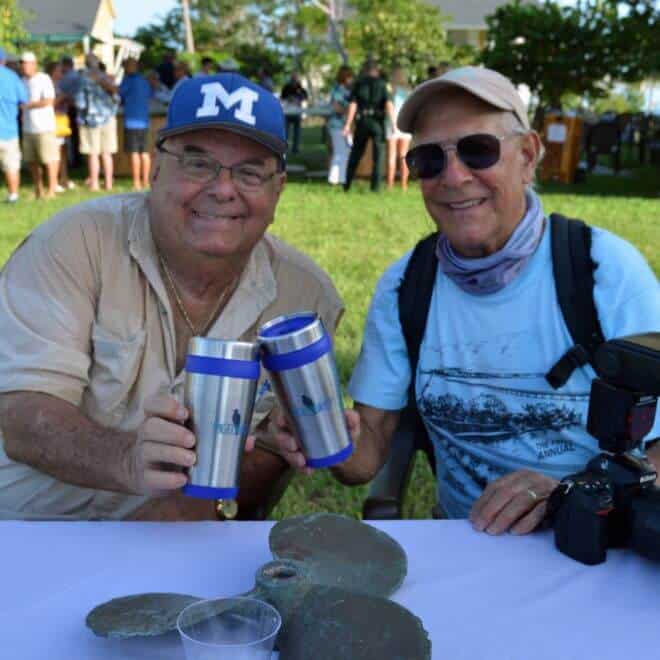 Mike Puto and Larry Benvenuti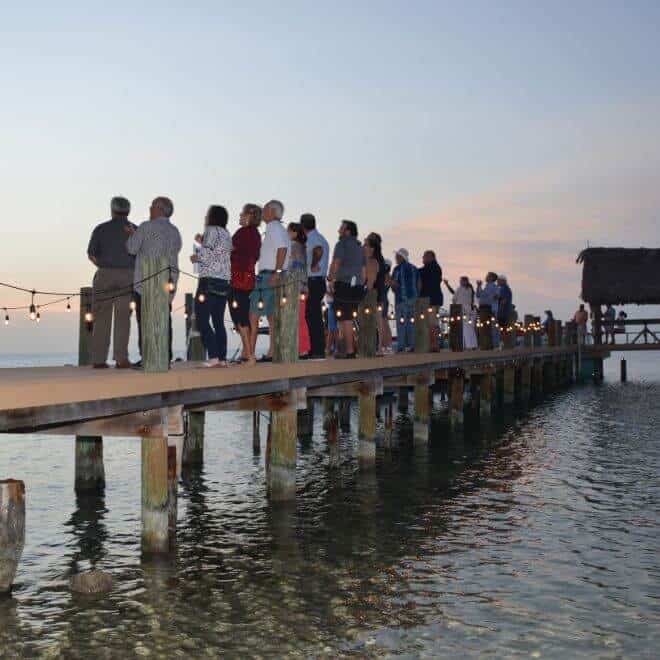 Event goers watch fireworks on Pigeon Key dock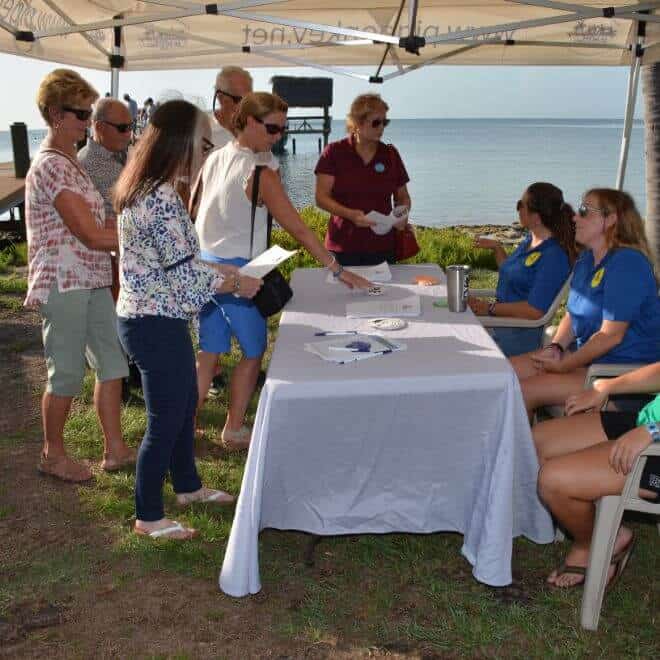 Pigeon Key staff greets power party guests